Innovation Journalism was keynoted in Bilbao, Spain, at the seminar "Knitting the Innovation Cluster", organized by
Cluster Conocimiento
, and
Fundacion Telefonica.
. The program of the seminar is here:
Bilbaoseminar.pdf
(original in
spanish
)
The meeting in Bilbao was spearheaded by Monica Moso, the director of Cluster Cono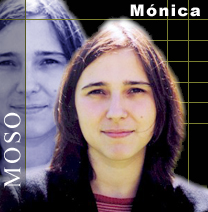 cimiento. Monica is a powerhouse. I am very impressed by her ability to set a target and putting things together to achieve her goals. It will be very good to continue working with the Basque region.
The national Basque public service EITB news channel 24 made an interview with me, available in
English
,
Spanish
or
French
,
Here is their video interview:
And here is a short interview I did with the EITB new media editor Lontzo Sainz Neto:
One of the speakers at the seminar, Spanish innovation & communication strategist and blogger
Dioni Nestral
, summarized the seminar
here (in spanish)
(Google translation into english
here
- translation algorithms are becoming very good). He is a good thinker and commentator.
One can sense a lot of optimism in Bilbao, the capital of the Basque region. Twenty years ago, they had a major economic crisis, and until ten years ago, the river running through the city was dominated by run-down shipyards. Then the Guggenheim museum was built, a fabulous piece of architecture, which set a new tone for the city. In just a few years Bilbao has been transformed into a major architectural attraction, it is very beautiful, and for those who like eating good food, it is a must-visit. Aesthetics are important basics in human life, hopefully the economists will find good ways of including it in competitiveness, if it is not already implicitly there, controlling other measurable factors.
The Basque government has now decided to address innovation. They are naming2008 the "year of innovation" and will be setting up a new innovation agency, which will be reporting directly to the Basque president. It is a good idea to put innovation issues above the ministries, something that very few countries dare to do. Mostly, innovation is assigned to the ministry of industry. The issues is very much the same as for innovation journalism in the traditional newsroom, where innovation often is seen as a topic within "tech" or "business". The Basque government is on the right track.
They Basque region is actually doing pretty well already. They are ranked 55 out of 203 regions in innovation performance by the
2006 European innovation scoreboard
.